---
Step into Style: Unveiling the Latest Trends in Women's Slippers
Step into a world of comfort and style with our ultimate guide to the latest trends in women's slippers. Whether lounging at home or running errands, your feet deserve only the best. Discover the perfect combination of luxury and functionality as we dive into the must-have styles for the season.
We've got you covered, from cosy shearling-lined options to trendy mules and chic slip-on designs. Embrace the power of colour and prints with vibrant hues and playful patterns that add a personality touch to your footwear collection. Stay on-trend with modern silhouettes, intricate embellishments, and eye-catching details that will make a statement with every step you take.
We understand that finding the perfect pair of slippers can be overwhelming, but don't worry - our comprehensive guide will help you navigate the plethora of choices and find the ideal match for your style and comfort needs. So, sit back, relax, and indulge in the world of fashionable slippers that will elevate your at-home loungewear game to a new level.
---
Current Trends in Women's Slippers
The world of women's slippers constantly evolves, with new trends emerging every season. This year, comfort and style go hand in hand as the focus shifts towards slippers that feel good and look fashionable. One of the key trends dominating the market is the rise of shearling-lined slippers. These cosy options provide unparalleled warmth and comfort, making them perfect for the colder months. Additionally, mules have made a significant comeback, offering a stylish twist to traditional slip-on designs. With their open-back silhouette and sleek lines, mules are a versatile choice that can be dressed up or down. Finally, slip-on slippers with bold prints and vibrant colours are gaining popularity, allowing you to make a statement even at home.
When it comes to materials, sustainable and eco-friendly options are gaining traction. Many brands are using recycled materials, organic cotton, and plant-based fibres to create slippers that are not only comfortable but also environmentally conscious. This commitment to sustainability reflects the growing awareness of the impact of fashion on the planet. As consumers become more aware of their choices, brands provide stylish alternatives that align with their values.
---
Popular styles and designs in women's slippers
Slippers are no longer just functional footwear; they have become a fashion statement in their own right. The latest designs feature intricate details and unique embellishments that elevate them from ordinary to extraordinary. Embroidery, beading, and appliques are just a few embellishments you can expect on modern slippers. These details add a touch of luxury and make each pair feel special. Mules continue to dominate the market in terms of styles, offering a sleek and sophisticated option for those who want to make a statement. Slip-on slippers with fur or shearling lining are also highly sought after, providing warmth and style. Classic slipper styles with closed backs and soft, plush interiors are always a reliable choice for those who prefer a more traditional design.
---
Materials used in women's slippers and their impact on comfort and durability
The choice of materials in women's slippers is crucial in determining their comfort and durability. Natural materials like cotton, wool, and shearling are the go-to options for comfort. These materials are soft breathable, and provide excellent insulation, keeping your feet warm in the winter and cool in the summer. Synthetic materials like polyester and acrylic are also commonly used, offering a more affordable alternative to natural fibres. While synthetic materials may not provide the same level of breathability as natural ones, they are often more durable and easier to care for.
In terms of durability, the sole of the slipper is an essential factor to consider. Rubber soles offer excellent traction and durability, making them ideal for indoor and outdoor use. EVA (ethylene-vinyl acetate) soles are another popular choice, known for their lightweight and cushioning properties. Memory foam insoles are also becoming increasingly common, providing superior comfort and support. When choosing slippers, it's essential to consider both the upper and sole materials to ensure a long-lasting and comfortable pair.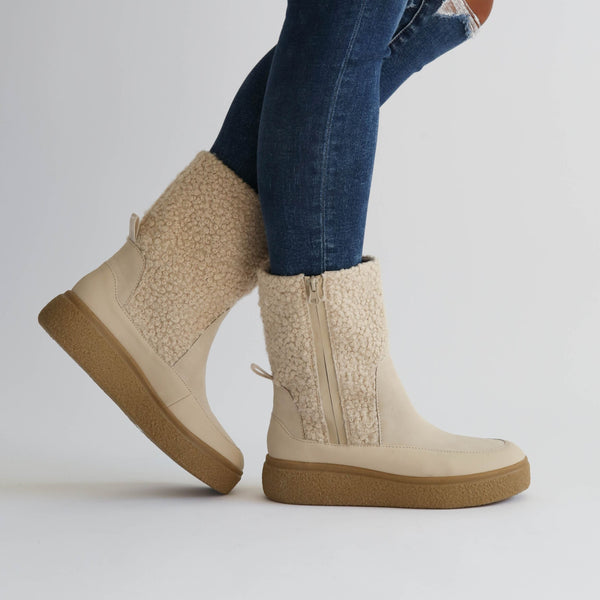 ---
How to choose the right size and fit for women's slippers
Finding the perfect fit is essential when it comes to slippers. Unlike regular shoes, slippers are meant to provide maximum comfort and relaxation, so a snug fit is crucial. To determine your size, start by measuring your foot length and width. Use these measurements as a guide when selecting the size. Remember that slippers should fit slightly looser than regular shoes to allow for natural foot movement and accommodate for swelling that may occur throughout the day. If you're unsure about the size, it's always a good idea to refer to the brand's size chart or consult customer reviews for guidance. Additionally, consider the closure type of the slipper. Adjustable closures like Velcro or buckles allow for a more customised fit, ensuring optimal comfort.
---
Tips for styling women's slippers with different outfits
Gone are the days when slippers were confined to the four walls of your home; they have now found their place in the world of fashion. With the proper styling, slippers can seamlessly transition from loungewear to casual outings. Pair your shearling-lined slippers with a
cosy
sweater dress and tights for a chic and comfortable winter look. Conversely, mules can be dressed up with a tailored blazer and trousers for a sophisticated office ensemble. Slip-on slippers with bold prints and vibrant colours can add a pop of personality to a simple jeans and t-shirt outfit. Don't be afraid to experiment with different textures and patterns to create unique and stylish combinations.
---
Care and maintenance tips for women's slippers
Proper care and maintenance are essential to ensure your slippers remain pristine. Start by checking the care instructions provided by the manufacturer, as different materials may require different care methods. For slippers made of natural materials like wool or shearling, spot cleaning with a mild detergent and warm water is usually sufficient. Avoid submerging the slippers in water, as this can damage the materials. For slippers with synthetic uppers, wiping them clean with a damp cloth should do the trick. Allow your slippers to air dry naturally, and avoid exposing them to direct sunlight or high heat. Finally, consider using a shoe freshener or deodoriser to keep your slippers smelling fresh and clean.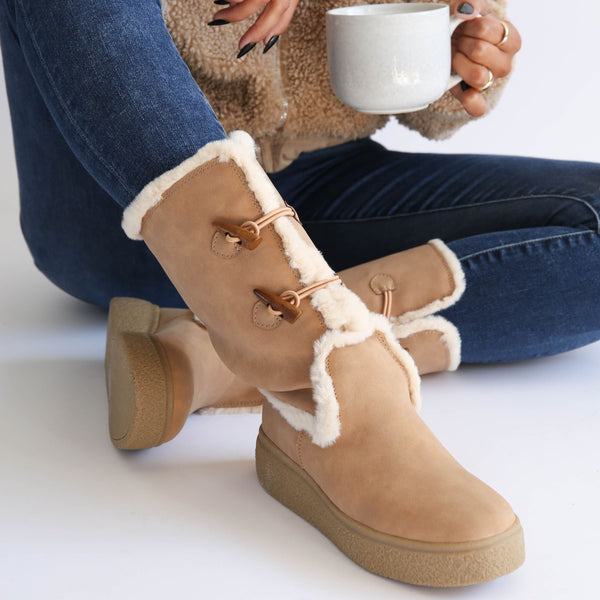 ---
Conclusion: Embracing comfort and style with the latest trends in women's slippers
As explored in this comprehensive guide,
women's slippers
have evolved from simple footwear to stylish accessories that combine comfort and style. With an array of trends, styles, and materials, there is a perfect pair of slippers for everyone. Whether you prefer
cosy
shearling-lined options,
trendy mules
, or slip-on designs with eye-catching details, you can find a pair that reflects your personality and enhances your at-home loungewear game. By staying informed about the latest trends, understanding the importance of materials, and following proper care and maintenance practices, you can ensure that your slippers provide both comfort and longevity. So, step into style and experience the luxury of fashionable slippers that will elevate your everyday relaxation.